Insulated Tank for Flamable Liquids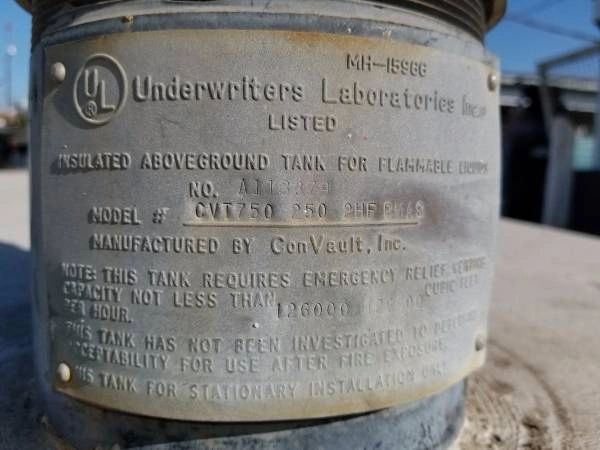 Insulated Tank for Flamable Liquids
Insulated aboveground tank for flamable liquids.
For stationary installation.
Was being used for Red dye Diesel in one compartment and Waste/used oil in secondary compartment.
64" x 132" x 48" High (68" high with exhaust pipes and legs).
condition: good
make / manufacturer: ConVault Inc
model name / number: CVT750 250 2HF PMAS
size / dimensions: 64" x 132" x 48"